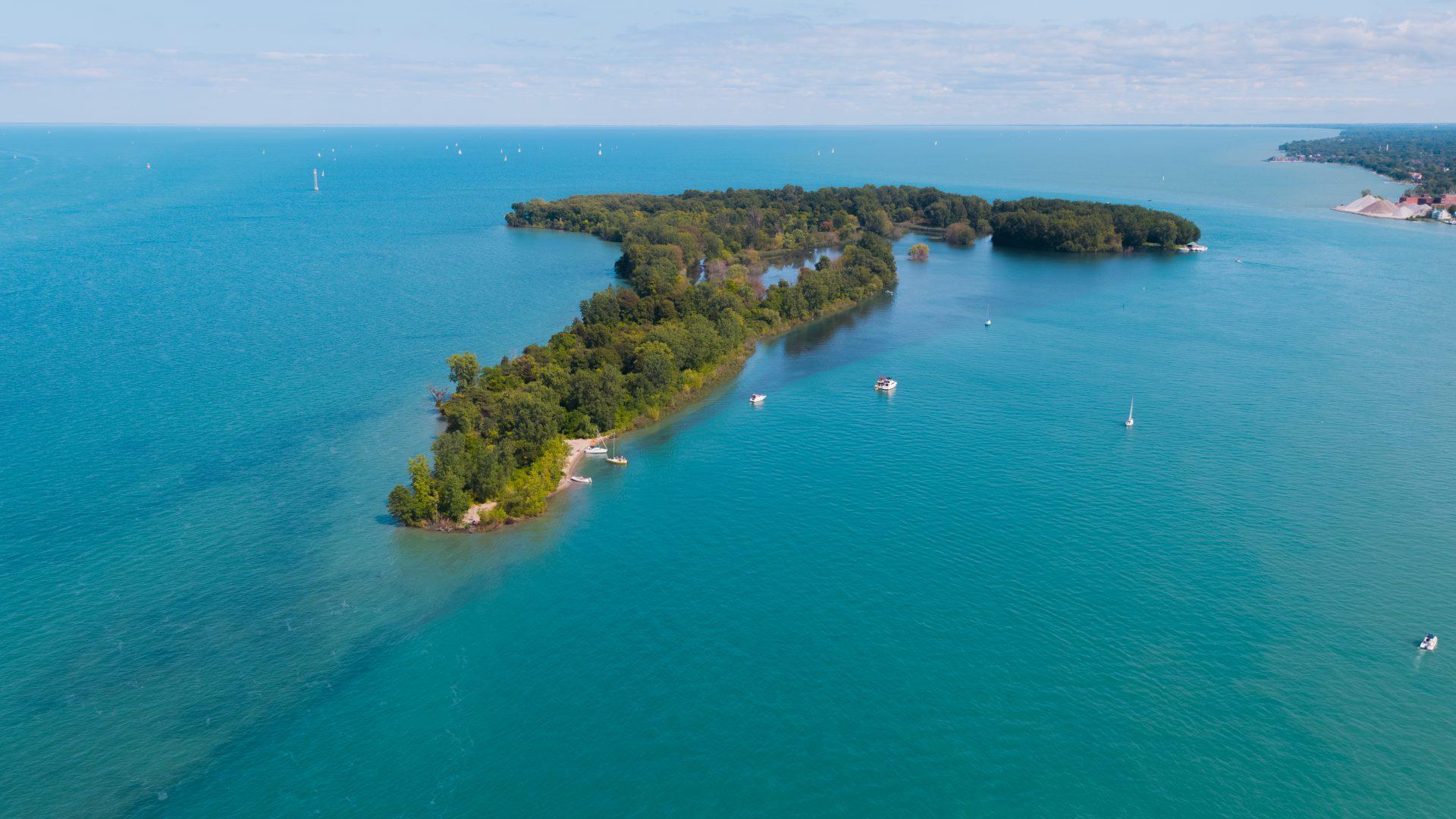 When our Foundation connected with non-profit organization Swim Drink Fish in 2017 to launch the Great Lakes Challenge, we did so to champion projects with several key goals in mind.
As part of a larger commitment to protect freshwater that included a separate Nature Conservancy of Canada initiative on Lakes Superior and Erie, we wanted the Challenge projects to focus on conservation of Great Lakes waters, wetlands, and key tributaries. We wanted to invest in efforts that would make major, sustainable impacts over the long term but start delivering results in the short term, alleviating threats such as polluted water and loss of habitat for species at risk. We wanted to create tangible outcomes that the citizens of the Great Lakes could recognize, experience and enjoy — building on the idea that people who are connected to the water are more likely to protect it.
Thanks to the dedication, drive and vision of many, these goals have been achieved.
Nine projects led to positive outcomes for wildlife and Great Lakes community members alike
In all, our Foundation provided $2.25 million to the Great Lakes Challenge, with an additional $9 million leveraged from other sources. These grants funded nine individual initiatives, resulting in 22 kilometres of fish habitat restored, 37 hectares of coastal wetland protected and 43,000 plants added to the Great Lakes shoreline. The collective work continues our Foundation's long history of conservation work in Canada, protecting and restoring water, forests, and farmland critical for ecosystem health and biodiversity.
From the beginning of the Challenge, the team at Swim Drink Fish worked closely with municipalities to pinpoint projects that not only addressed areas of need but also created opportunities to inspire and transform other Great Lakes communities.
One of the first projects to reach completion — the revitalization of Breakwater Park in Kingston, Ont. — brought new life to an existing public space, further strengthening the connection between the community and Lake Ontario. In the planning process, project leads focused on both the lake and the adjacent land, restoring fish habitat and shoreline as well as adding accessible pathways and seating along the waterfront. Finally, the team built a new pedestrian bridge and created a one-of-a-kind swimming spot — Canada's first urban deep-water swimming pier.
Named after late Tragically Hip singer and Kingston native Gord Downie, the Gord Edgar Downie Pier has quickly become a popular community hub and an important way for locals to experience the Great Lake that is theirs to value and enjoy.
Further south, another Challenge project looked to rehabilitate one of the Great Lakes system's most degraded areas. Located in the Detroit River, near the mouth of St. Clair Lake and just north of Lake Erie, Peche Island is an important refuge for species at risk in a globally significant freshwater ecosystem. But boat traffic in the river has eroded it, threatening some of the last surviving habitat in a Great Lakes Area of Concern — experts say the river has already lost more than 95 per cent of its coastal wetlands.
As part of the Great Lakes Challenge, the City of Windsor and the Detroit River Canadian Cleanup worked to solve the problem of disappearing habitat by creating new habitat from scratch. After some pandemic-related delays, crews began building a series of small islands in the river. The work involved the use of cranes on floating barges and many tons of rock, but the resulting "rock reefs" will help protect the island and create calm water necessary for fish spawning and the growth of aquatic vegetation to promote biodiversity.
As a final step, a community stewardship program now teaches locals and visitors to identify at-risk fish species such as lake sturgeon and Northern madtom. This will build a greater number of knowledgeable stewards and caretakers of the revitalized waterway.
Not all of the Challenge initiatives were quite so large in scope. The Copeland Creek project in Tiny, Ont., created a major impact by focusing efforts in a small area.
The issue at hand in this case was an outdated culvert under a bridge where the creek crossed paths with the Trans Canada Trail. The culvert choked off the free flow of the creek, creating barriers for fish species such as the brook trout and eliminating habitat for migrating birds. So crews removed the culvert, stabilized and naturalized the banks underneath the bridge to prevent erosion, planted new vegetation along the creek, and installed signage to educate all those passing by along the trail.
This created a wide swath of positive outcomes, from rejuvenating the creek so it can flow freely into Lake Huron's Severn Sound to providing a case study for how recreational and conservation efforts can co-exist.
A small, strategic change led to big things for Copeland Creek
Other projects included the restoration of public swimming access in Frenchman's Bay and the replacement of hardened shoreline once dominated by a former coal-fired power plant in Mississauga, Ont., to create new wetland habitat.
All told, the nine projects reminded us how important communities are to the health and revitalization of the Great Lakes. They also demonstrated a successful model for other revitalization projects and delivered major impact by improving biodiversity and connecting more Canadians to these irreplaceable bodies of water.